By Julius Blum
Vice President, Portfolio Architecture & Integration, Streamline Health, Inc.
"Kaizen" is the business philosophy of continuous improvement. In health care, clinicians continually strive to improve patient outcomes, and technology plays an important role in these efforts. Technology has sped up research, drug development and advancements in care delivery. Macrocosm imitates microcosm, and at an organizational level, innovative technology is a prime driver of success. At the clinical level, integrated health information technology puts the patient first by supporting efforts to deliver effective care. From a financial perspective, continuously improving performance begins with reviewing all components of the revenue cycle to see where leveraging technology can help ensure accurate reimbursement to fund that care delivery.
Optimize your revenue cycle performance with the eValuatorTM Revenue Integrity Program.
How integrated technology impacts the modern care organization
The technology supporting a health care enterprise of today resembles a closely connected web of data systems. From the EHR to billing, reporting, and everything in between, modern care organizations rely on integrated technology to succeed. In just the last few years, there has been a massive shift toward greater data transparency, enhanced communication and meaningful measurements. Technology rests at the core of every recent advancement as the tools continually get smarter and faster, but the challenge of effectively managing data across a provider organization remains an ongoing issue.
When disparate departments within an organization can communicate with one another effectively, everyone wins. By removing siloes between different segments of the organization by means of better-connected technologies, managers can optimize resources, save time and reduce risk. Less time is spent on manual handoffs and converting data, and more resources can be focused on the initiatives that required the data in the first place.
"Disparate processes, time lag and siloed systems contribute to coding challenges."
When it comes to billing, providers strive to ensure the completeness and accuracy of every bill that goes out. However, a multitude of operational and market constraints makes achieving 100% billing accuracy— and the subsequent revenue realization— an almost insurmountable task. Disparate processes, time lag and siloed systems all contribute to the ongoing challenge of getting patient cases coded quickly and accurately. Add in the ever-present urgency to gets bills out the door ASAP (for better or for worse), and it's easy to understand why providers feel compelled to settle for sub-standard results.
For instance: say a coder or clinical documentation integrity (CDI) specialist needs clarification about documentation for a patient encounter; a physician query is needed. In many organizations using disparate coding and CDI tools, this would require manual and duplicated processes like: logging in/out of different tools; copying/pasting the data in question; sending to the clinician, and then remembering to monitor for (and hopefully act on) any response. The timing of the queries and their responses are extremely time-sensitive processes and any delays could increase time-to-bill, or worse, being forced to drop the bill with questionable coding and a query outstanding. Additionally, metrics on turnaround time, query impact, and subsequent training opportunities would require the data from all parts of the process to be shared. Any failure to complete those queries will lead to inaccurate metrics.
With each unaddressed issue, the net result is an inaccurate bill. If the subsequent coding leads to overbilling for the encounter, then the organization is out of compliance with the payor and potentially exposed to an audit, clawbacks and penalties. Conversely, the coder may not be able to wait for the response, leading to under-coding the case. This means revenue would be left on the table for services that legitimately deserved reimbursement. In both cases, it's a lose/lose scenario.
Another example where the lack of technology and integration hinders results is the process of coding review and audit. Historically, code auditing processes are performed manually after the cases have been sent to billing, and usually on only a small percentage of the total caseload. Why? The same combination of insufficient technology and time constraints that hinders other aspects of revenue cycle management.
However, with technology that automates coding analysis, providers can review 100% of cases prior to billing and assess each for issues that warrant additional review and correction before submitting for payment. By enabling this functionality to occur in real-time, there's minimal impact on overall discharges not final billed (DNFB) and maximum impact on revenue integrity and risk mitigation. For providers really looking to push the envelope, this process can be performed even further upstream by analyzing early coding (concurrent, CDI working codes, early CAC results). By enabling providers to proactively address accuracy issues earlier in the process, they can improve results across the revenue cycle.
Research shows how pre-bill coding analysis can increase coding and billing accuracy.
These are just two revenue cycle examples where integrated technologies can allow both productivity and accuracy to flourish. When you consider the myriad technical tools currently leveraged across the middle of revenue cycle such as encoders, groupers, charge capture, abstracting, CDI, CAC, physician query, and code auditing, the impact of integration—or lack thereof— becomes amplified across the organization. The revenue cycle chain is only as strong as its weakest link.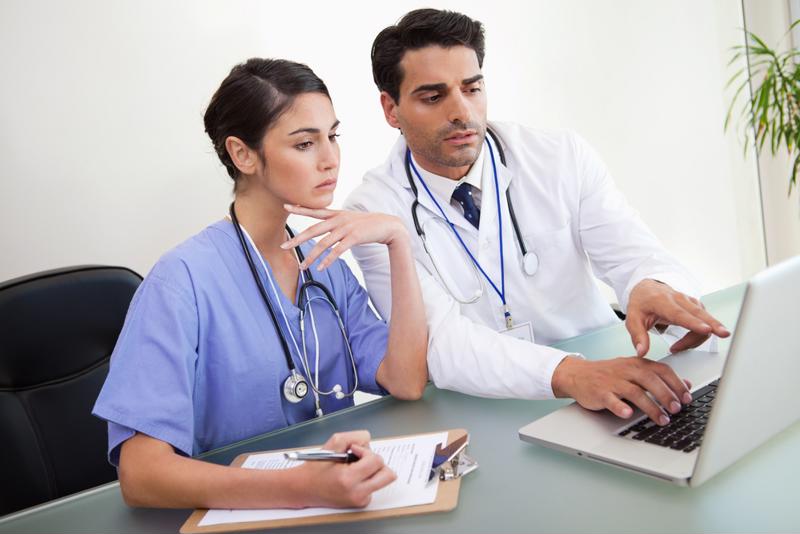 Integration between the care team and the billing team decreases financial risk.

How revenue cycle technology can better serve patients
By improving integration between the care team and billing team, the risk of over-coding or under-coding a patient's chart decreases. In this case, an integrated technology solution would support more accurate bills for patients, and reduced risk of RAC audits and subsequent penalties. With less resources needed to address accuracy issues, the organization can dedicate more resources to care delivery.
To know the traditional hospital revenue cycle is to know its many challenges. There will always be patients and there will always be urgency to release bills quickly. Revenue leakage is a chronic issue impacting providers, but integrated technology is one way to proactively address accuracy issues that inhibit operational and financial performance. Consider challenging your current HIT partners to identify ways to increase interoperability in their offerings that drives these types of improvements. Those that are receptive will not only be helping you; they'll also be strengthening their own position in the market.
From a clinical perspective, Kaizen is a wonderful concept that drives progress. Forward thinking revenue cycle managers will see increased interoperability as a way to improve financial results across the organization, which will further fund its mission of delivering care for the patients it serves.
At Streamline Health, our goal is to help you deliver high-quality continuous remote care while improving financial performance.