By: Tom Gibson
Senior Vice President and Chief Financial Officer
Streamline Health
While the COVID-19 crisis is still a significant factor impacting healthcare delivery, many providers are also exploring their options for the resumption of normal services in their facilities. Considering the impact the pandemic has had on operations, even an incremental return of elective procedures —and the revenue and margin benefit they represent— can't happen soon enough. But even when the full array of services is available, it's abundantly clear that there will be a 'new normal' going forward for all providers.
You might be tempted to lament the coming changes, but there's ample reason to embrace them as well.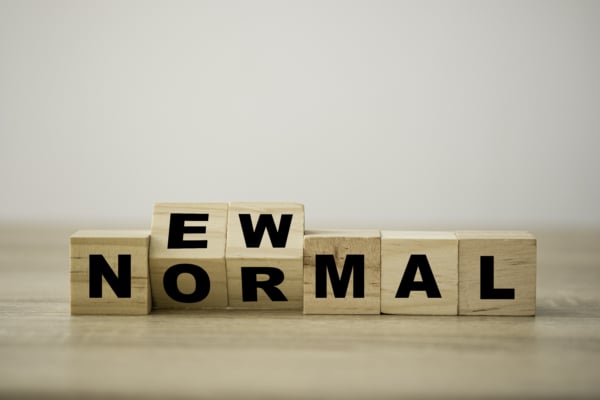 Pre-existing conditions
In addition to the extraordinary impact on care delivery, the healthcare crisis has also dramatically altered administrative and revenue cycle functions. Entire departments are being forced to work from home, which exposes the inherent challenges in some systems. These 'pre-existing conditions' include a combination of hosted vs. Cloud-based technology, as well as the already difficult tasks of managing data and processes across disparate systems. And what about getting timely, actionable insight into the financial impact from your coding and audit efforts?
Let's face it: most providers were struggling with coding optimization and the subsequent revenue leakage and compliance exposure long before the crisis began. While we'll all welcome the return of elective procedures and utilizing full capacity at our facilities, the revenue it represents will still be limited by these challenges. And few HIM or Revenue Cycle leaders are kidding themselves that the new working conditions will have a positive impact on financial results. The 'old normal' was long overdue for an upgrade, and the healthcare crisis presents an opportunity to take a quantum leap in your coding optimization and revenue integrity operations.
For dramatic change, begin at the beginning
As most physicians will tell you, "prevention is the best medicine." Relying on a reactive approach to coding optimization, such a post-bill audits, isn't going to move the needle in terms of improved financial results. The complex coding requirements for COVID-19 care are already threatening revenue from these patients. Take into account the challenges of ensuring optimized compliant reimbursement from your growing outpatient services, and the need for a 'new normal' begins to reach critical mass.
How can you capitalize on this situation to transform your revenue cycle quickly and easily? Pre-Bill Revenue Integrity as a Service is a powerful new approach to optimizing coding accuracy and revenue integrity, based on the eValuator™ platform. This hybrid solution uses automated pre-bill coding analysis and revenue integrity expertise. It provides definitive insight into coding and charge accuracy issues prior to billing so you can prevent revenue leakage, denials and compliance exposure.
Instant impact on coding accuracy and revenue integrity
The eValuator platform delivers automated pre-bill coding analysis of 100% of cases (inpatient and outpatient). It gauges each case based on Likelihood of Error as well as Financial Impact, which is used for automated case prioritization and routing to your designated resource. And by flagging potential undercoding and overcoding issues, it drives true revenue integrity, not just revenue recovery.
For any flagged issues, it returns narrative advice with the rationale and recommended corrections. And since this all happens in real-time, cases can be reviewed, corrected and sent to billing with no additional hold.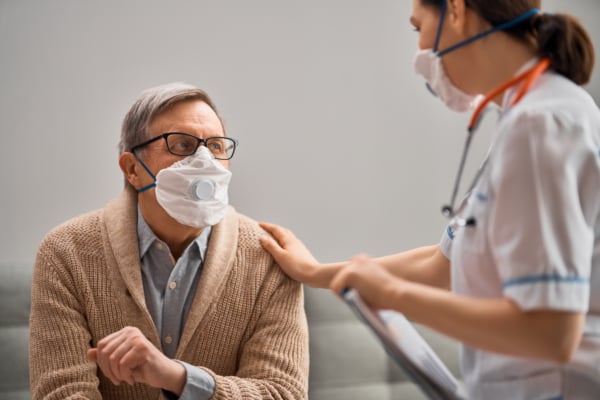 Driving long-term improvements in revenue integrity
In addition to optimizing compliant revenue from current cases, this program delivers many more operational and financial benefits that your current system simply can't provide. It's cloud-based, which means it's easily implemented and provides secure remote access from anywhere. It integrates with existing systems, which minimizes disruption to current processes. You can start with inpatient, or outpatient, or include both to optimize revenue integrity across your enterprise.
The program includes Audit Services, and you can flex the volume of support needed based on your changing needs. Additional expertise is available to assess Case Mix, Service Mix, and provide specialized support like HCC education. For providers with existing audit teams, the automated workflows and reporting will still represent a substantial upgrade over current tools, and they'll be guaranteed to focus all efforts on the eValuator-selected cases with greatest potential impact.
Unmatched insight into operational and financial impact
Most HIM and Revenue Cycle leaders currently struggle with obtaining timely, actionable insight into how coding accuracy and audit efforts are impacting financial performance. eValuator features real-time dashboards to monitor the KPIs crucial to every aspect of your revenue integrity operations. Robust reporting over a variety of criteria will provide additional insights at the Coder, DRG, Department or Facility level.

"For COVID-19 cases where potential undercoding was flagged and the recommended
changes accepted, an average of $5,675 in additional revenue was captured per case."

The 'New Normal' is improved results
eValuator already contains dozens of rules for those complex COVID-19 cases, helping clients optimize compliant revenue from their COVID-related care. For cases where potential undercoding was flagged and the recommended changes accepted, an average of $5,675 in additional revenue was captured per case, while potential overcoding was corrected with an average of $763 in risk mitigated per case.


See for Yourself
To learn firsthand how this new normal can impact your revenue integrity and financial results, Streamline Health will perform a projected impact assessment to identify and address your organization's greatest opportunities and risks. For a more in-depth assessment, we can also provide a comprehensive financial impact analysis based on a simple data feed from your current coding operations that will include summary details as well as specific cases for stakeholder review. Contact us at solutions@streamlinehealth.net to learn more.