By: Roberta Peters, MS, RHIA
Vice President, Solutions Executive, eValuator™
Streamline Health
Consumers use Amazon to compare product reviews, Kayak to compare flights, and a whole host of other websites covering everything from car insurance to meal delivery services, all designed to help them find the best deal, which is to say the highest quality product at the most affordable price.
Consumers can also shop around for high-quality healthcare services thanks to Medicare's Care Compare website. What's the rate of serious complications for patients who are hospitalized? What about central line-associated bloodstream infections or catheter-associated urinary tract infections? Or surgical site infection rates and the rate of MRSA blood or C.diff. infections?
Patients can find all of this and more on the Care Compare website that provides them with indications of a hospital's quality ratings based on a five-star scale known as CMS Hospital Quality Star Ratings. Hospital price transparency provides additional points of comparison, allowing them to shop around for the most affordable care as well.
CMS Hospital Quality Star Ratings and why they matter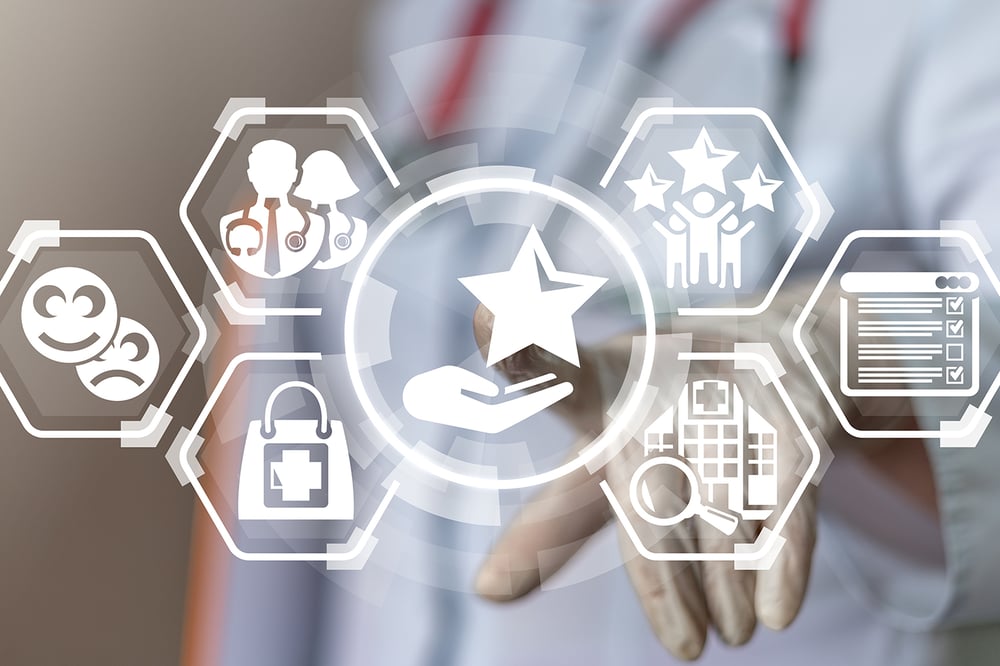 In 2021, more than 4,500 hospitals were eligible to receive star ratings, and performance varied significantly. Out of 4,586 hospitals, 455 hospitals received five stars, 988 received four stars, 1,018 received three stars, 690 received two stars, and 204 received one star. For 1,181 hospitals, no information was available.
How does it work? CMS compiles the star ratings by assessing hospitals in these five categories:
Mortality
Safety of care
Readmissions
Patient experience
Timeliness and effectiveness of care
Hospitals submit their own data and become eligible to receive a rating when they report at least three measures in each of three or more measure groups, including either mortality or safety of care.
CMS Hospital Quality Star Ratings are important not only in terms of care quality measurement, but they also affect payments under the Hospital Value-Based Purchasing (VBP) Program that includes quality measures in these four categories: clinical outcomes, safety, person and community engagement, and efficiency and cost reduction.
Many of the CMS Hospital Quality Star Ratings measures overlap with those in the Hospital VBP Program. When an organization strives to improve its star ratings, its benefits are twofold: It paints an accurate picture of the quality of care it's providing, and it also boosts payment under VBP programs. Success in both categories is crucial to survival in today's increasingly competitive market to attract patients and become the leading provider of choice in the market.
Leveraging data to drive performance improvement
Publicly-reported outcomes data is driven directly by the medical codes a healthcare organization assigns for patient safety indicators (PSI), hospital-acquired conditions (HAC), healthcare-associated infections (HAI), and more. If the codes aren't accurate or complete, the outcomes data will be flawed as well, and revenue will be negatively impacted.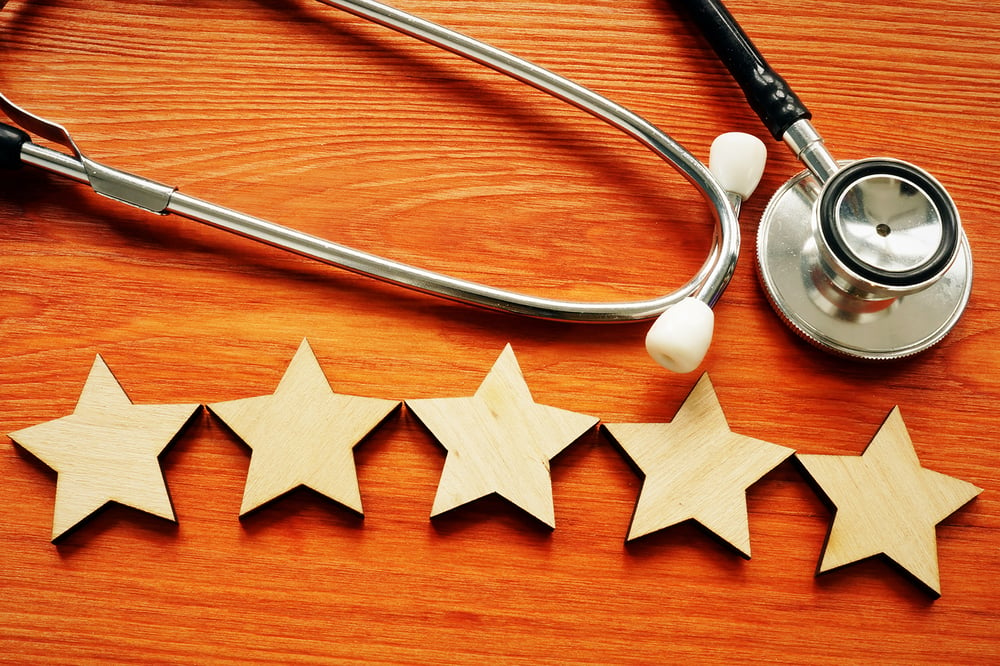 Expansion of value-based payment models
Just as CMS has the Star ratings to help align reimbursement with care quality, other aspects of care management and reimbursement are evolving to incentivize performance as well. From private payers transitioning to value-based models, to Accountable Care Organizations (ACO) offering increased reimbursement to organizations that demonstrate a focus on reducing wasteful or preventable consumption of care, the common thread is simple: financial performance will be tied to performance-based metrics. As the medical coding for care encounters is the primary source for many of those metrics, ensuring its accuracy is more important than ever to optimizing revenue.
How technology can help
With automated analysis of 100% of inpatient coding, pre-bill coding technology identifies potential PSIs, HACs, and HAIs and alerts you to validate their accuracy before the claim is sent and the inaccurate data diminishes the organization's quality measures and CMS Star rating. Automated pre-bill coding technology also verifies coding accuracy using proprietary rules to ensure code assignment and sequencing complies with official and payer-specific coding guidelines.
In addition to correcting these revenue-impacting issues, automated pre-bill coding analysis can address many other ways that inaccurate or non-compliant coding impacts financial performance. It helps prevent revenue leakage, which is underpayment of claims due to inaccurate coding. Conversely, inaccurate coding that leads to overpayment exposes the organization to risk of audits, fines, and clawbacks from the payer. Payment delays or denials are also a risk. All of these issues just reinforce the need to assess coding accuracy and ensure revenue integrity as early as possible.
"With automated analysis of 100% of inpatient coding prior to billing,
pre-bill coding technology identifies potential PSIs, HACs, and HAIs
and alerts you to validate their accuracy before the claim is sent for payment."


Why quality is the new revenue
Using automated pre-bill coding technology to confirm accurate monitoring and tracking of adverse events helps organizations ensure their coding and documentation accurately reflect the quality of care—and subsequent quality measures— which will also help ensure the accuracy of current and future financial performance. Your clinicians put your patients' wellbeing first in delivering care, and your HIM program should be similarly focused on accuracy to ensure your documentation and coded data truly reflects the acuity of that care.
See for Yourself
As more providers are discovering, pre-bill technology is the key to optimizing revenue integrity and financial performance across all service lines. As the leader in solutions to optimize coding accuracy prior to billing, Streamline Health is helping providers establish a new normal that improves their bottom line despite these challenging times. To discover how we can improve coding accuracy and financial performance for your organization, contact Streamline Health today.