By Daniel Leaf
Client Account Executive, Streamline Health, Inc.

To improve your organization's revenue accuracy requires a comprehensive vision and an understanding of how pieces fit together in an integrated whole. Abstracting plays a critical role in bridging patient care with your revenue and reporting.
Optimizing your abstracting process will directly impact your organization's ability to reduce risk, improve performance and accurately capture metrics throughout the revenue cycle.
Integrating with key HIM functions
Abstracting shouldn't be siloed from other key health information systems. HIM and finance, coding and clinical documentation improvement (CDI) all need to work in a concerted, collaborative process to reap the benefits of fully optimized quality metrics and revenue accuracy.
CDI programs strive to improve quality of care, comply with government reporting regulations and ultimately reduce claims denials through better documentation. However, your team may struggle to reach these milestones if your abstracting is prone to errors.
Ideally, your abstracting solution will seamlessly integrate your CDI, EMR, and other systems, including ADT, billing, CAC, charge capture, physician credentialing, auditing, and your data warehouse. In an environment with multiple systems or even multiple encoders, abstracting should support agnostic integration with each vendor solution. Preferably, your solution will support abstracting requirements for all patient types, so your team isn't forced to switch between cumbersome programs. Your solution may also support single pass facility and professional fee coding. And it is important that the abstracting solution provides a process for reconciling CDI and abstracting findings.
Additionally, abstracting must incorporate all state-specific reporting requirements, as well as those established by the Centers for Medicare and Medicaid Services (CMS). It should also support facility-specific initiatives and reporting requirements. This will allow your staff to easily adhere to compliance standards, conserving their time and focus for mission critical tasks.
For example, your abstracting solution should track and document mortality and severity of illness, as well as hospital acquired conditions (HACs) and patient safety indicators (PSIs) to help your team identify trends and make quality improvements. This means the entire patient experience will be accurately reflected in the final chart and billing documents.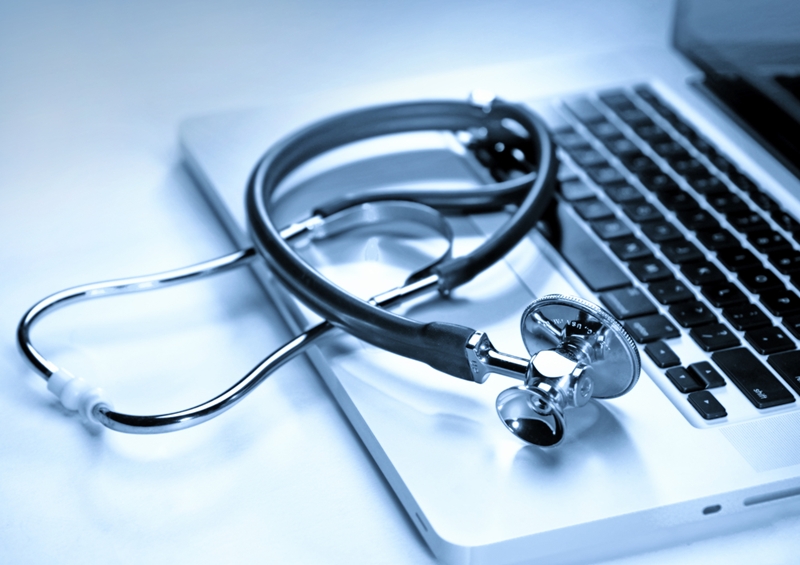 Robust abstracting solutions can improve your organization's revenue streams.
Reducing barriers to better documentation
A built-in physician query tool makes it easy for coders to request additional information from clinical staff. The faster your team can initiate, track and complete these tasks, the more quickly each case goes to the billing department.
"Integrated physician query tools allow your coders to quickly get the information they need."
If available, your staff can utilize templates to optimize the entire query process, speeding physician response rates and creating sustainable efficiencies throughout your documentation system. In turn, this proactive strategy ultimately improves the performance of your organization's revenue cycle. By enabling HIM staff to manage queries quickly and efficiently, you'll see improved productivity and increased reimbursements.

Visualizing important trends
Another key benefit of a robust abstracting solution is the ability to report and present information. When your organization can identify and track important trends, you can make more informed decisions on how to improve and protect your revenue cycle.
By comparing your organization's performance data to that of other institutions, you create valuable benchmarks that will help you identify systemic problems, determine causes and continuously improve. For example, if your case mix index (CMI) is lower than that of comparably sized organizations, you can identify what's causing the lower score and work to improve it, thus increasing the amount of money your organization receives from CMS or other payors. Even a small change in your organization's CMI can make a big financial difference.
Without important data provided by an abstracting solution, it's difficult to define your goals and monitor your progress toward them. A robust and visual reporting system creates a navigable roadmap with easy-to-understand milestones, allowing you to make meaningful, measurable process changes.
For example, by concentrating on comparative results in specific DRG categories, organizations identify documentation, coding, and procedural issues. Then steps can be taken to address and correct them, which could result in more accurate reimbursements that capture millions in additional revenue.
Some abstracting solutions enable you to establish KPIs and then set up alerts. These customized alerts can be based on unique criteria that help you monitor performance and identify issues while you can still address them – rather than waiting until after a claims denial, which would delay revenue, require greater resources to fix, and potentially result in lost income.
Control of these notifications is vital to avoiding alert fatigue. If there are too many alerts, your clinical staff may ignore them. If there are too few alerts, mistakes can slip through the cracks. A customizable system allows you to adjust as needed and continuously improve your organization.
Reaching your full potential
The integration of an advanced abstracting solution into your current suite of HIM tools will help your coders achieve their full potential — a goal that standalone computer-assisted coding (CAC) schemes have failed to meet.
If you feel that your organization's investment in CAC hasn't paid off, a robust abstracting solution can help you by optimizing workflows, improving quality measures and generating consistent improvements within your revenue cycle.
To learn more about how integrated abstracting can improve your organization's operational and financial performance, visit Streamline Health Abstracting today.