By: Roberta Peters, MS, RHIA
Vice President, Solution Executive, eValuator™
Streamline Health
Though many of today's medical coders are 'change management ninjas' handling new codes and technology with ease, COVID-19 took the concept to an entirely new level. Newbie and seasoned coders alike found themselves trying to understand ever-evolving regulations, obtain accurate clinical documentation for a novel virus, and adapt to unpredictable changes in patient volume—all while overcoming operational challenges associated with working remotely. The good news? They were up for the challenge.
Of course, many industries saw similar disruption during the pandemic; however, there's one thing that sets healthcare apart from the others: Data. Critical data. We're talking about data that drives everything from public health efforts to patient care and more. COVID-19 threw a monkey wrench into the equation, but that didn't exempt medical coders from needing to provide accurate and timely data.
Are we finally seeing the light at the end of the tunnel? There's no clear answer yet. The emerging Omicron variant, along with the lingering Delta variant, remind us that we're hardly in the clear. However, the good news is that healthcare organizations can turn this time of uncertainty into an opportunity for revenue cycle innovation and revenue integrity. Medical coders are ready and willing to embrace the change. Here are five strategies:
Strategies for Revenue Cycle Optimization and Revenue Integrity:
1. Leverage revenue cycle automation. If there's one thing that COVID-19 taught us, it's that massive code changes can occur at any time—not just during annual coding updates. When a public health emergency occurs, the industry needs data, and the only way to get that data is through medical coding. Payer requirements can also shift quickly (think: telehealth) with new modifiers to append and place of service codes to report.
How can organizations ensure revenue integrity in such a dynamic environment? Automated pre-bill coding analysis. When coding requirements change, organizations can easily leverage new rules or revise existing ones to ensure revenue integrity. This automation not only helps identify and correct errors in each case, it also provides real-time feedback to help educate coders on the element(s) in question. It's a classic example of behavior modification—strengthening and developing new and appropriate behaviors while eliminating poor ones.
Automation—specifically a pre-bill coding optimization solution—also promotes consistent and scenario-based training. Although formal webinars and courses can be helpful, there's nothing quite like learning in a productive environment using actual cases from your organization. Automated pre-bill coding analysis provides this type of rich coder education in the context of scenarios specific to your patient population. It also provides consistency to ensure revenue integrity. Coding managers don't need to worry about whether remote coders, for example, apply a new regulation correctly. By automatically analyzing all cases prior to billing, you remove the guesswork by ensuring all cases are compliant with the rules—even when those rules change.

"It's a classic example of behavior modification—strengthening and developing new and appropriate behaviors while eliminating poor ones."


2. Promote camaraderie. Now is the time to explore messaging apps and conduct virtual coding roundtables. When coders feel like part of a team, they're more likely to turn to one another for help as coding questions arise. Again, it's all about consistency and teamwork.

3. Create a reference library. During COVID-19, many organizations took the time to compile official resources and internal decisions into a virtual library so coders didn't need to look far to get the answers they needed. It's about arming them with tools so they can code confidently and move on to the next record.
Read the latest KLAS report about improved financial performance through pre-bill coding analysis.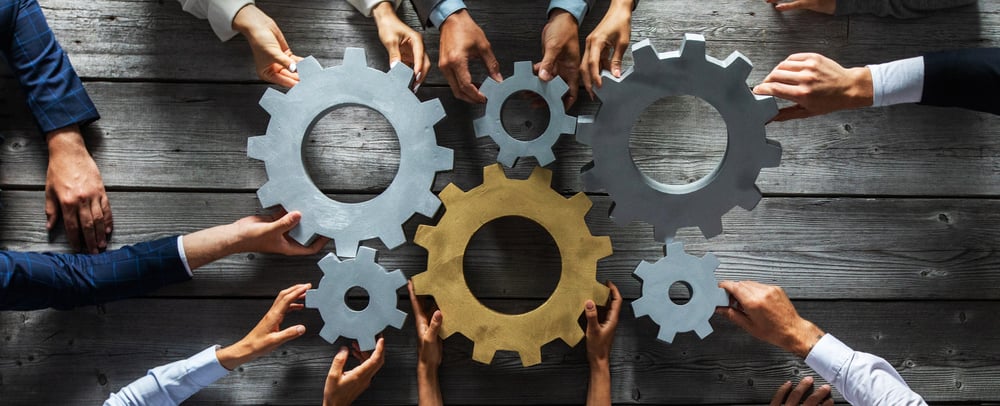 "By automatically analyzing all cases prior to billing, you remove the guesswork by ensuring all cases are compliant with the rules—even when those rules change."


4.

Monitor coder performance closely

.
Coders are typically under the microscope when it comes to coding quality and productivity. However, now more than ever, submitting timely and accurate claims is paramount. During the pandemic, hospitals lost millions of dollars in revenue as elective procedures were canceled. The American Hospital Association estimates that hospitals and health systems collectively lost at least $323.1 billion in 2020. Some—particularly rural hospitals—never recovered. In fact, 17 rural hospitals closed during the first three quarters of 2020. Of the 20 total rural hospitals that closed in 2020, 13 were in the South, according to data from the Sheps Center at the University of North Carolina at Chapel Hill. The Sheps Center defines a closed hospital as one that no longer offers inpatient services. Using technology that includes robust reporting abilities and analytics can help coding managers identify areas for improvement and staff development. Immediately.
5.

Revamp your coder onboarding process

.
The onboarding process is critical because it can make or break a new hire's experience. Now is the time to perfect that process. For example, how do you educate new hires about internal coding policies and procedures? How do you make them aware of tools and other resources at their disposal? Do you have a buddy system in place to make remote employees feel part of the team? All of this matters in terms of cultivating and retaining top talent.
Conclusion
There's never been a better time to be a medical coder. However, today's medical coding professionals must be willing and able to embrace technology and move into new and emerging roles that require a higher skillset. They must be open to evolving with new trends in medical coding. Those who are up for these rewarding challenges won't be disappointed.
How Streamline Health can help
The COVID-19 pandemic put coders to the test, and they rose to the challenge admirably. However, there are still improvements to be made. Coding managers who embrace the uncertainty and use it as a catalyst for positive change will continue to enhance coder retention, drive revenue cycle innovation, and promote revenue integrity.
Streamline Health's cloud-based, automated pre-bill coding analysis can help you attract and retain top coding talent.
See for Yourself
As more providers are discovering, pre-bill technology is the key to optimizing revenue integrity and financial performance across all service lines. As the leader in solutions to optimize coding accuracy prior to billing, Streamline Health is helping providers establish a new normal that improves their bottom line despite these challenging times. To discover how we can improve coding accuracy and financial performance for your organization, contact Streamline Health today.